Alabama Association for Institutional Research
The Alabama Association for Institutional Research (ALAIR) is an organization offering a variety of professional opportunities for individuals involved in institutional research and related activities in Alabama's institutions of higher education. ALAIR is affiliated with the Southern Association for Institutional Research (SAIR) and the Association for Institutional Research (AIR).
33rd Annual ALAIR Conference
Lake Guntersville State Park – March 7th and 8th, 2019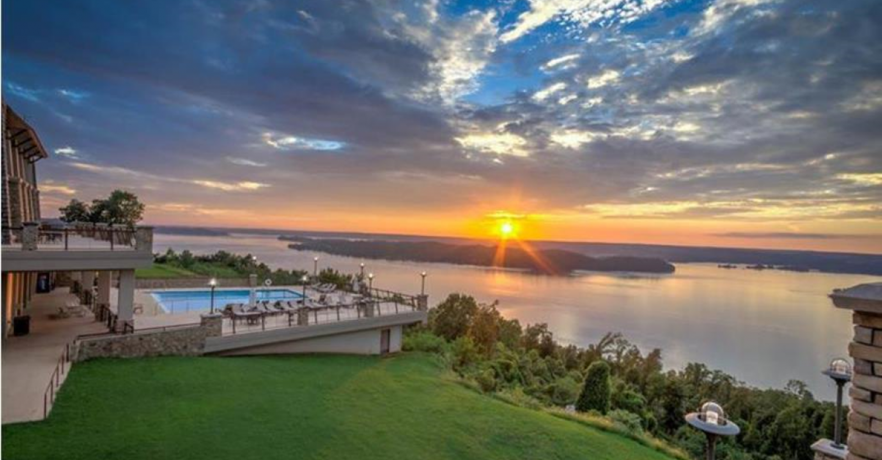 Thank you for attending ALAIR Conference in beautiful Lake Guntersville State Park.
Message From The Conference Chair
ALAIR 2019 is quickly approaching. Jim Elliot said, "Wherever you are, be all there!" In our lives and work, we are constantly pulled and connected. Our to-do lists get longer, and every meeting we attend means more work. I won't promise warmer temperatures for ALAIR Conference 2019, but I will offer a change of scenery. Join us at Lake Guntersville State Park Lodge for mountain lake views and a focused time of retreat from the daily grind. Our efforts at "Reaching New Heights" will be just as good as you help us to make it.
We are handling membership a little differently this year. You will notice that membership and conference registration are two separate forms. This year members have an option to choose institutional or individual membership, depending on what is best for your needs. Please be sure to complete both the membership and conference registration forms, and please send those electronically as soon as possible, even before payment is processed so that we can know to expect them.
I hope you've been thinking about what sessions you'd like to see offered at this year's conference and what sessions you'd like to propose to present yourself. I'm excited about the potential of this conference! We'll start with a pre-conference outdoor team building activity, we'll have a beach barbecue for our Thursday night special event, and we'll hopefully take time to enjoy the beautiful scenery at this mountain and lake view state park.
Wendy Huckabee Broyles
ALAIR Vice President and Conference Chair 2018-19
---
AIR/ALAIR Co-hosted IPEDS Workshop
Lake Guntersville State Park – March 8, 2019; 2:00PM - 5:30PM
The Association for Institutional Research (AIR) and the Alabama Association for Institutional Research (ALAIR) are co-hosting a half-day IPEDS Workshop for data providers and users in conjunction with the 2019 ALAIR Conference. Financial support for this workshop is provided by the National Center for Education Statistics (NCES).
IPEDS Data and Benchmarking: Supporting Decision Making and Institutional Effectiveness
Provided at no charge to participants
Three hours of instruction (demonstrations, discussions, PowerPoint presentations, and hands-on computer based training exercises)
This workshop introduces the fundamentals of benchmarking as a measure of institutional effectiveness. It is designed for individuals with little to no experience in benchmarking studies. Participants use data from the IPEDS Surveys, Data Feedback Reports, and the "Use of Data" section of the NCES website to learn about the types of comparison groups that can be constructed. Exercises demonstrate establishment of key performance indicators (KPIs) and identification of variables to refine comparison groups. Participants are required to bring a MAC or PC laptop with wireless capability and Microsoft Excel. For additional information and to request a seat, please visit IPEDS Workshop Online Registration.
IPEDS Workshop Online Registration
This workshop is limited to 45 participants and workshop seats are allocated on a first-come, first-served basis. Seat confirmations are delivered via email on a rolling basis approximately 3 business days after an online seat registration is submitted.
Questions?
Email: gro.bewria@spohskrowsdepi
Phone: 2x 5514-583-058